Enriching bitHound with Snyk

Guy Podjarny
Dependencies are extremely powerful, but also open up a world of complexity. To successfully secure these packages in your application, you need to consider security as a natural aspect of quality. This means embedding it into your suite of quality tools and practices, making handling security the default.
With that goal in mind, I'm excited to announce today we partnered with bitHound, a powerful tool for improving Node.js application quality, to integrate Snyk's testing in!
bitHound is the perfect solution for software development teams managing the complexities and urgencies of delivering great software. bitHound continually analyzes all aspects of your JavaScript projects, alerting you and your team when an issue or priority requires your attention.

Surfacing vulnerable dependencies is a clear and high priority component in these alerts. Once found, you can use Snyk's powerful remediation to understand and quickly remediate the security flaws you find, keeping you secure without breaking your stride.
Go ahead, test your application with bitHound today!
Engineering is somewhat like basketball
August 04, 2016
Great engineering teams ship fast and employ Continuous Delivery practices. Having an agreed time constraint for releases within the team removes obstacles such as complex merges and low quality of code.
HTTPS Adoption *doubled* this year
July 20, 2016
Over 20 years after its incept HTTPS, is finally breaking through. In the last year alone, HTTPS adoption has more than doubled! This is a moment for celebration and learning, and this post digs into the data and the lessons we can learn from it
Subscribe to The Secure Developer Podcast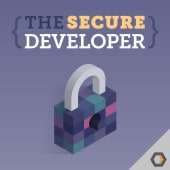 A podcast about security for developers, covering tools and best practices.
Interested in web security?
Subscribe to our newsletter:
Get realtime updates and fixes for JavaScript, Ruby and Java vulnerabilities that affect your applications