Why your team should attend SnykCon 2020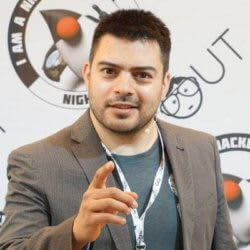 In 2020, meeting and engaging with others is more important than ever before. That's why this fall we're introducing SnykCon! A conference to bring the DevSecOps community together for 2 days of sharing, learning, and fun. Need a few great reasons to send your team? Read on!
1. Learn a new approach to securing software development
With hundreds of sessions and over 4 different tracks, SnykCon will introduce best practices and technologies for integrating development and security teams, tools, and processes.

Key themes will be discussed, including shifting left to address security as early as possible; empowering developers to act on security issues, mitigating cloud native application risk when writing code and at runtime, and overall vulnerability management in the SDLC, from detecting, prioritizing, fixing, and preventing software vulnerabilities.
Some of the tracks to expect?
Keynotes: see live demos of new products and hear from thought leaders in the DevOps and Security community.
Tools & technology: hear from experts in threat modeling and how your peers are using their expertise to solve problems in DevOps and security.
Culture & process: learn how top organizations are integrating security in their workflow, making a case for security, and getting the budgets they need.
Success stories: we learn by listening to stories. Walk away with examples of how your peers have implemented DevSecOps in their organizations – and how they've achieved success.
Demo & workshops: a mixture of community-run workshops, and commercial products showing off their best features. A perfect education track for folks new to the DevSecOps space!
2. Meet new people in the DevSecOps industry
Virtual, but personal. Of course, a major benefit of attending industry conferences is meeting new people and engaging with your peers. SnykCon is no different. Our event platform will give your team plenty of chances to meet with peers, industry leaders, and the wider DevSecOps community. Chat with them directly, join AMAs and panel discussions – or meet up for a 1:1 virtual coffee.
3. Get the inside scoop
We'll share an inside look at the Snyk roadmap and trends we're seeing. SnykCon features technical presentations, hands-on tutorials, and training sessions from our product experts aimed at developers, security, and DevOps professionals. In these sessions, hear from the product creators about what's coming next – attendees will also have the opportunity to share feedback.
4. Come for free…and do good!
We believe knowledge is for everyone. That's why attending SnykCon is free. Feel like making a donation? 100% of the proceeds collected will benefit our charitable partner The Bill & Melinda Gates Foundation.
Gold SnykCon sponsors