Bitbucket Server Integration in Beta

Guy Podjarny
Hot on the heels of the launch of Snyk serverless integration for Heroku and AWS Lambda, we are launching our next integration with Bitbucket Server, Atlassian's Git solution for professional teams. The integration is currently in beta, and we're looking for people to take it for a test drive and provide us with some feedback. If that's you, get in touch!
Snyk already supported Bitbucket.com as an authentication source, and using the Snyk CLI you were able to integrate snyk test and monitor into your Bitbucket pipelines. Now we are adding Bitbucket server support for testing and monitoring Node.js and Ruby as a Snyk Cloud Integration.

Once you've connected to your Bitbucket Server instance, you'll be able to select the repositories you would like Snyk to monitor. Snyk will pull those repositories in, check to see which dependencies are being used, and scan them against our vulnerabilities database.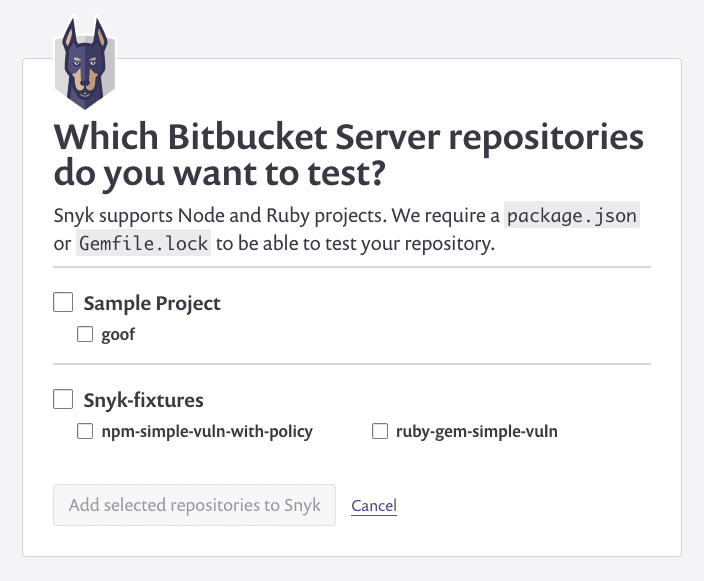 If any known vulnerabilities are discovered, you will be given a report as well as information about any available updates or patches that you can use to address them. Snyk will continue to monitor the repositories at the frequency you specify in case any newly disclosed vulnerabilities impact them.
Email support@snyk.io if you would like to get early access to the Snyk Bitbucket integration and we will enable it on your account so you can try it out today.
XSS Attacks: The Next Wave
June 08, 2017
It's been over 10 years since Cross Site Scripting (XSS) became big news, awareness has grown and defenses have become much more sophisticated. But, as we show in this post, recent data indicates XSS attacks are only increasing.
Snyk is available on the GOV.UK Digital Marketplace!
June 01, 2017
Snyk Enterprise is now available on the UK government G-Cloud digital marketplace! Government services can now easily use Snyk to protect their applications against known vulnerabilities in their dependencies—an increasingly important consideration.
Subscribe to The Secure Developer Podcast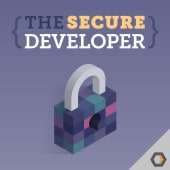 A podcast about security for developers, covering tools and best practices.
Interested in web security?
Subscribe to our newsletter:
Get realtime updates and fixes for JavaScript, Ruby and Java vulnerabilities that affect your applications