Making climate positive changes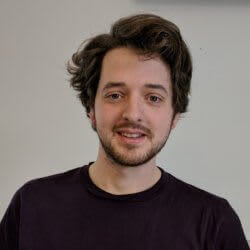 👋 Hey I'm Luke, an engineer at Snyk based in Amsterdam.
I wanted to share my story about making climate positive changes. For a long time, I believed that the most impact I could make was on a personal level, by not being wasteful. I've tried really hard over the last few years to make conscious purchases, researching companies before I buy from them and going out of my way to avoid unnecessary plastic. As global progress is slow and it's becoming more clear we will fail to meet the targets set by the Paris agreement, at the same time the real effects of the climate crisis are affecting millions of people and decimating life on this planet. This has made me think that direct actions are the only way to create impactful change.
Less than a year ago, I created a channel in our company Slack as a space to talk about ways we could reduce our own footprint and the impact Snyk could make. I was really happy and surprised to find out how many people across the company care deeply about these issues. The momentum here encouraged us to do something special.
Snyk and one tree planted
In September there will be a series of events across the globe, intended to raise awareness and promote discussion, just prior to the UN Climate Action summit in New York scheduled for the 23rd September. As fires continue to burn in the Amazon it feels impossible to not act. With that in mind, Snyk has pledged to partner with One Tree Planted for the whole month and plant a tree for every new user who signs up with us. We'll be contributing to plant thousands of new saplings to restore forests after fire and floods, creating jobs and protecting habitats for biodiversity.
One Tree Planted is a non-profit organization working globally to make it easy for people to give back to our environment. Started in 2014 they have been consistently doubling the number of trees they plant with projects across the Americas, Asia and Africa.
If you're an existing user and would like to plant a tree with us you can either donate directly or invite a friend to sign up with Snyk.
Beyond trees
As Snyk is a software company, the main source of our emissions come from business travel and the office spaces. Although more widely our sector, computing, is one of the fastest-growing sources of carbon emissions. There is no single action or quick fix that will make us carbon-neutral as a business, but by making well-considered decisions we are hoping to make positive changes to the way in which we work. I am super proud of the steps we've already made and looking forward to continue working on this:
The bulk of our services are deployed onto Google Cloud Platform. They are currently one of the greenest providers currently available in this space, with a pledge to match 100% of the energy consumed with renewable energy, and they continue to maintain a commitment to carbon neutrality.
As a distributed team across 7 countries and counting, face-to-face time for our teams is important. As we look at ways to reduce international travel we've been experimenting with remote-only workshops.
Calculating and tracking our international travel throughout 2019 so that we can offset the emissions generated. Officially holding our first carbon offset.
Bring your own device policy with handsets to remove unnecessary device purchases.
We would love to see more people involved in this conversation. Is there one small change that you could make at work or home this month?