Introducing Groups – a new way to manage your teams in Snyk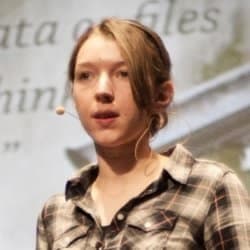 We've just launched a new feature for our Pro and Enterprise Plan customers that adds an additional layer of hierarchy to make it possible to split your organisation in Snyk into teams, who can manage different projects. This has been a popular request from our customers and we've been building and refining it for months. We're very excited to now be able to offer it.
Whereas before, you could only have one organisation for all your teams, we've introduced a layer on top of organisations that we call groups. If you have a Pro or Enterprise Plan, your main organisation will become a group, and within that group, you'll now be able to create multiple organisations. Just like before, each organisation can contain many collaborators.
As well as creating organisations within your enterprise groups, you can also create them within your own personal group. This is ideal if you want to monitor your own personal projects outside of your enterprise's group, or if you want a sandbox to play with.
If you're not on a Pro or Enterprise plan, you won't be able to add organisations to a group or get grouped reports, but you will benefit from our new organisation switcher design. As before, you can add as many organisations as you wish to your personal group.
How it works
As part of your Snyk on-boarding, we'll set you up with a group for your enterprise. You can then add your enterprise's organisations to the group, or to your personal group.
Shiny new organisation switcher
We've redesigned our organisation switcher to make it easier to navigate between your group's organisations and your personal organisations.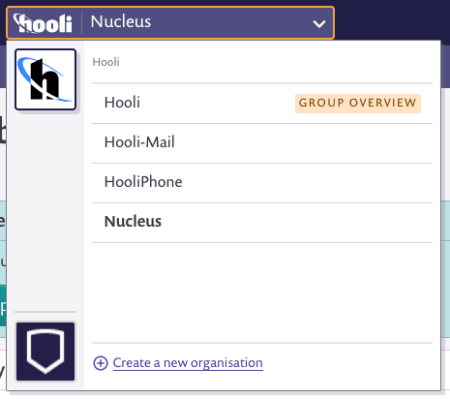 The avatars displayed on the left are your groups, and the list on the right are the organisations that are within the group. Clicking the avatar on the bottom of the switcher will display the organisations within your personal group.
Group overview area
As well as making it easier to switch between organisations, we've also added a group overview area. This allows you to view reports across all of your group's organisations, and configure your group settings.
Grouped reports
We've also created a combined report which shows the vulnerability status of all of your group's organisations. You can select which organisations you wish to compare via the filter dropdown. This will set the context for all the tabs within the reports, where you can continue to filter other values such as type, status and package manager.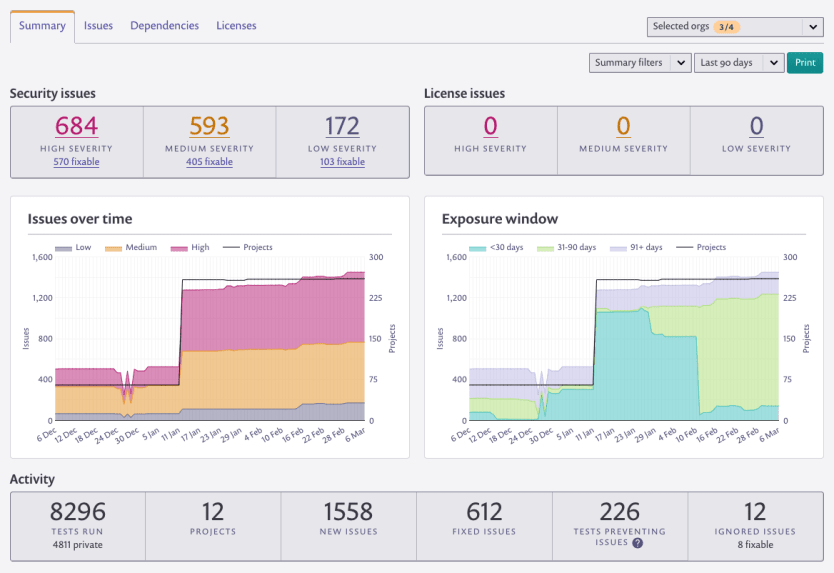 Quick Filters
Finally, we've added a way for you to save certain filters in your reports, which came out of a request from customers who wanted to create organisations based directly off of their team structure, but also wanted reporting that combined certain teams. If there's a view you refer to frequently, you can save this as a Quick Filter.
More coming!
Groups are an ongoing development, and we're already working on more improvements in this area, such as more settings and additional hierarchy, so stay tuned for more updates!
Have a read of our groups documentation to find out more.