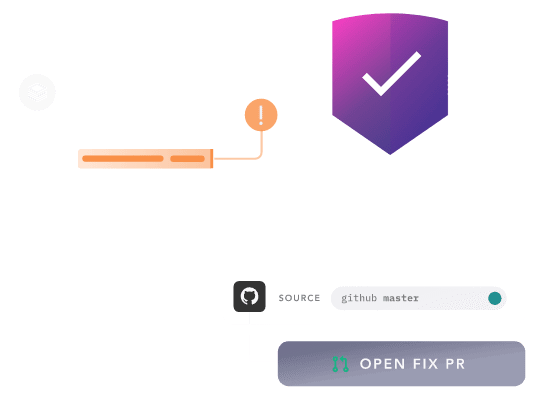 One-stop security
coverage
Scan your Go projects against hundreds of known vulnerabilities in seconds. Snyk has the most comprehensive vulnerability database, including proprietary vulns not found in NVD, and it's updated daily by a dedicated research team.
Integrated IDE check
Find and fix vulnerabilities as early as your first lines of code. Scan your Go code in seconds in your favorite IDEs, including GoLand.
Native Git scanning
Snyk seamlessly integrates with GitHub, Bitbucket, Azure Repos, and more, so you can test your projects directly from your repository and get notified when new vulnerabilities are identified.
2.2M developers build securely with Snyk